15.3.2020 - Aggiornamento COVID-19: il virus non ci ferma.
Il servizio postale ed i trasporti continuano a funzionare e noi evadiamo gli ordini regolarmente. Il nostro ufficio è chiuso al pubblico. Per contatti usate il telefono o l'email. Noi non ci arrendiamo: continuiamo a preparare aste per voi! Seguiteci!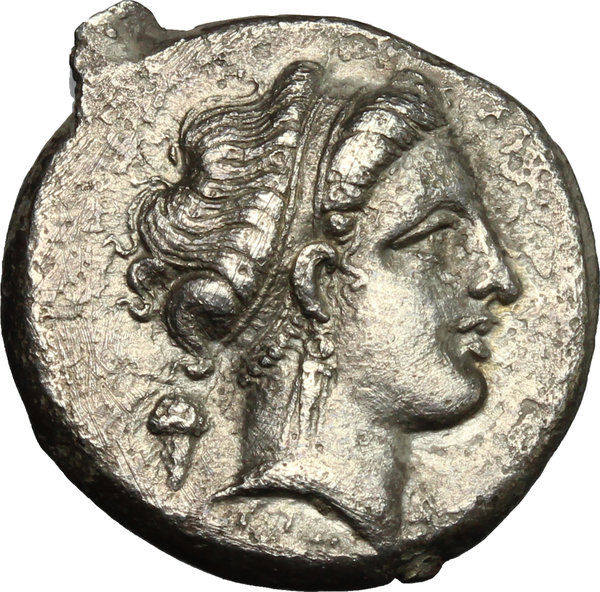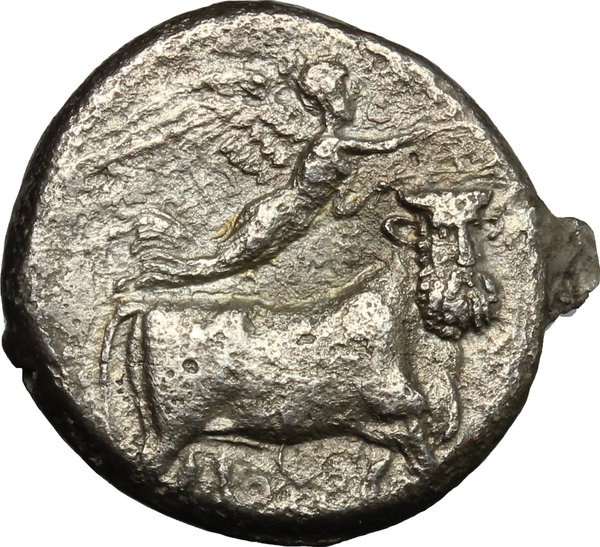 Lot 32:
Greek Italy.
Central and Southern Campania, Neapolis.
AR Didrachm, c. 300-275 BC.
D/ Diademed head of nymph right, wearing earring and necklace; grape bunch behind, ΣTA below and X before neck.
R/ Man-headed bull walking right, crowned by Nike.
HN Italy 579; Sambon 472b; SNG ANS 363.
g. 6.90
mm. 20.00
VF.
Base d'asta € 75
Prezzo attuale € 90
Bids: 5
LOTTO NON IN VENDITA - LOT NOT ON SALE