15.3.2020 - Aggiornamento COVID-19: il virus non ci ferma.
Il servizio postale ed i trasporti continuano a funzionare e noi evadiamo gli ordini regolarmente. Il nostro ufficio è chiuso al pubblico. Per contatti usate il telefono o l'email. Noi non ci arrendiamo: continuiamo a preparare aste per voi! Seguiteci!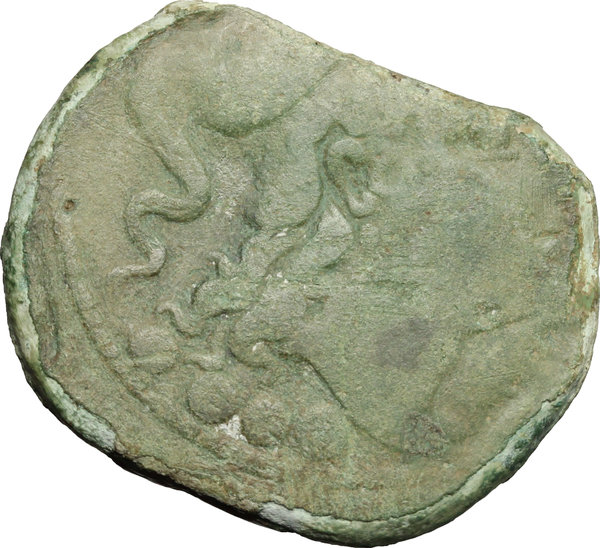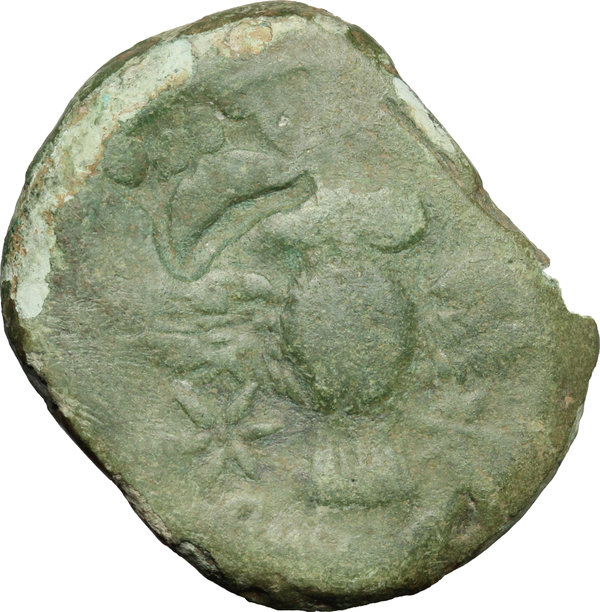 Lot 16:
Greek Italy.
Etruria, Populonia.
AE Triens, 3rd century BC.
D/ Head of Menvra right, wearing crested Corinthian helmet; below, four pellets. Dotted border.
R/ Owl facing, wings spread, standing between two stars; above, four pellets; below, pvplvna and countermark: crescent, line, and two pellets. Linear border.
Vecchi EC I, 133; HN Italy 184; HGC 175.
g. 14.71
mm. 28.50
RR.
Rare. Flan broken. Deep olive green patina.
F.
The two pellets of the countermark may indicate that this worn triens was revualuated as a bes (=8 unciae).
Base d'asta € 150
Prezzo attuale € 150
Bids: 1
LOTTO NON IN VENDITA - LOT NOT ON SALE