15.3.2020 - Aggiornamento COVID-19: il virus non ci ferma.
Il servizio postale ed i trasporti continuano a funzionare e noi evadiamo gli ordini regolarmente. Il nostro ufficio è chiuso al pubblico. Per contatti usate il telefono o l'email. Noi non ci arrendiamo: continuiamo a preparare aste per voi! Seguiteci!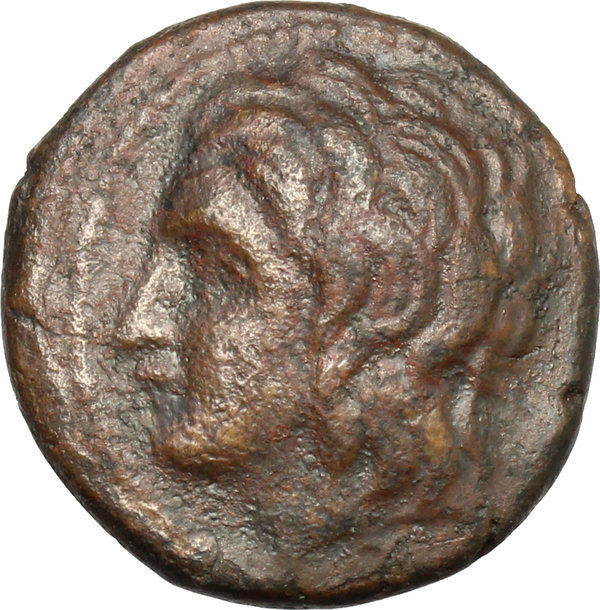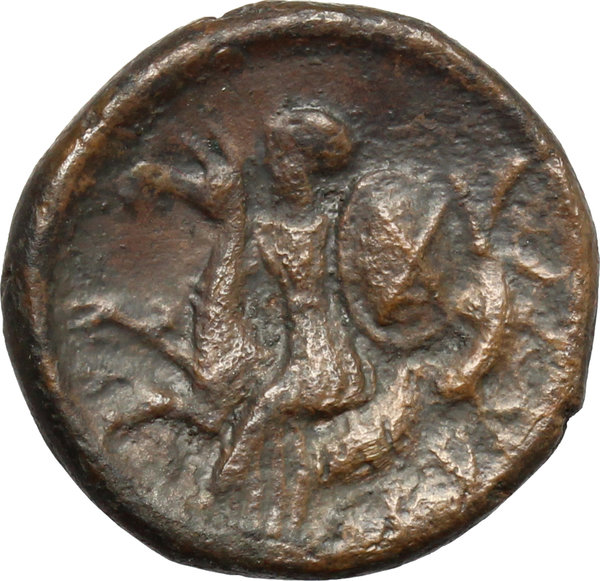 Lot 101:
Continental Greece.
Thessaly, Larissa.
AE Trichalkon, 3rd century BC.
D/ Head of Achilles left.
R/ Thetis seated on hippocamp left, holding shield with monogram of Achilles.
Rogers 315.
g. 5.53
mm. 18.00
Brown patina.
VF/About VF.
Iliad, Book, 18: after the death of Patroklos is the armor of Achilles in the possession of Hector - so Thetis, the mother of Achilles lets make by Hephaistos a new set and gives them to her son. Most famous part of this book is the description of the shield.
Base d'asta € 50
Prezzo attuale € 65
Bids: 4
LOTTO NON IN VENDITA - LOT NOT ON SALE