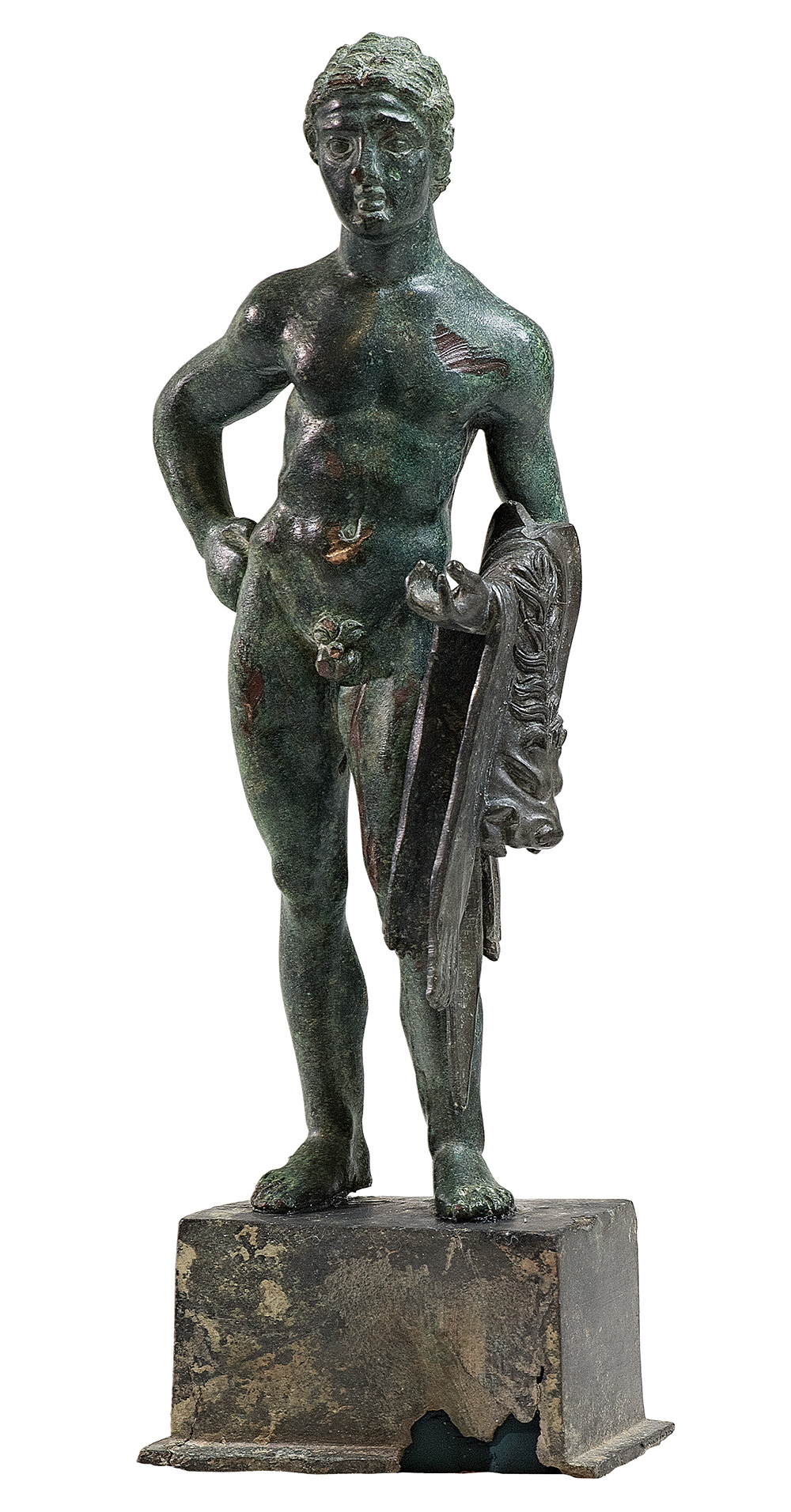 Lot 39:
An Etruscan bronze Hercle.
Central Italy, Hellenistic period, circa 3rd century BC.
Cast solid bronze. The youthful hero depicted nude, his musculature finely detailed, his short hair arranged in a cap-like coiffure, with thick echeloned tufts of hair. He stands on the original rectangular socle, his weight on his right leg, the left advanced and bent at the knee. Right hand rests at hip, bent left arm draped with the separately-made pelt of Nemean lion. The skin in high relief with a mane modeled as a multi-layered mass of wavy locks, enhanced by incision, is cast in bronze and silver alloy. Left hand probably once holding the club. 24.5 cm high (including socle: 4.2 cm).
Provenance:
European private Collection.
Base d'asta € 20000
Prezzo attuale € 37000
Bids: 18
LOTTO NON IN VENDITA - LOT NOT ON SALE