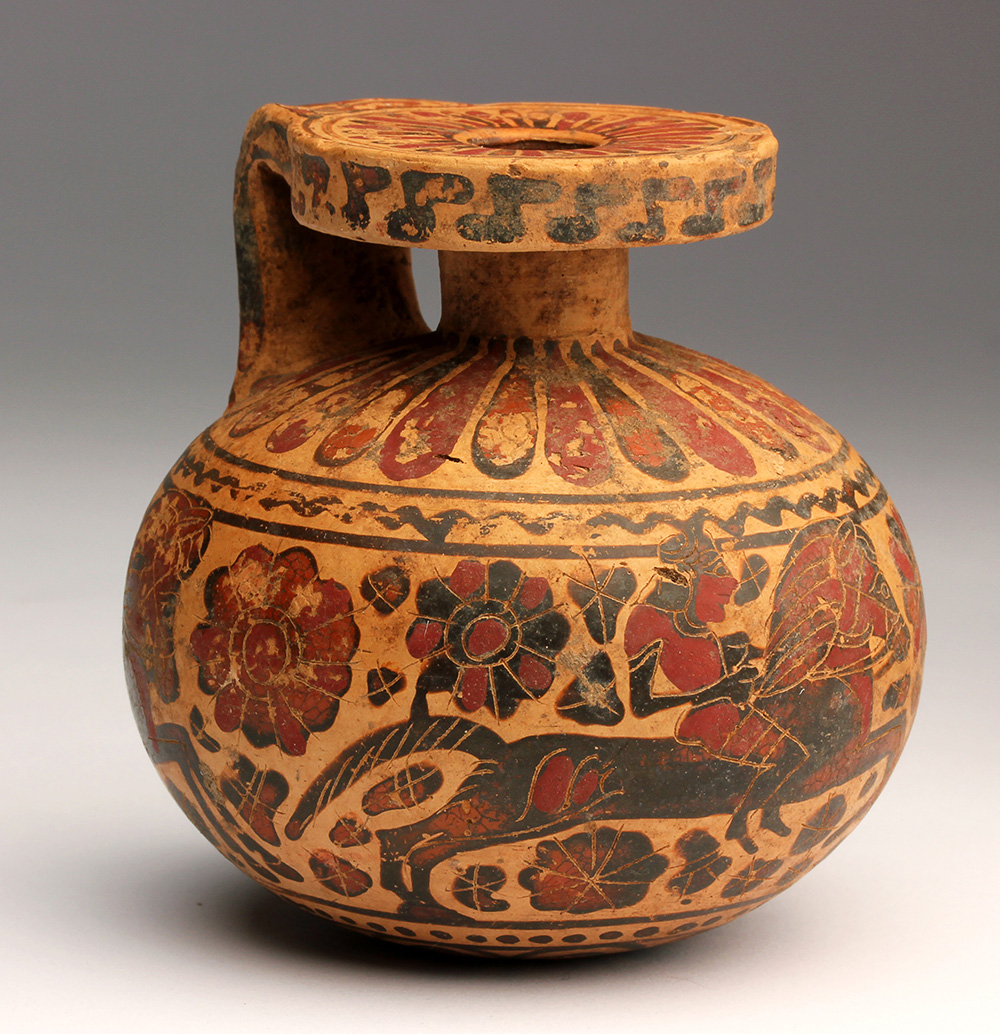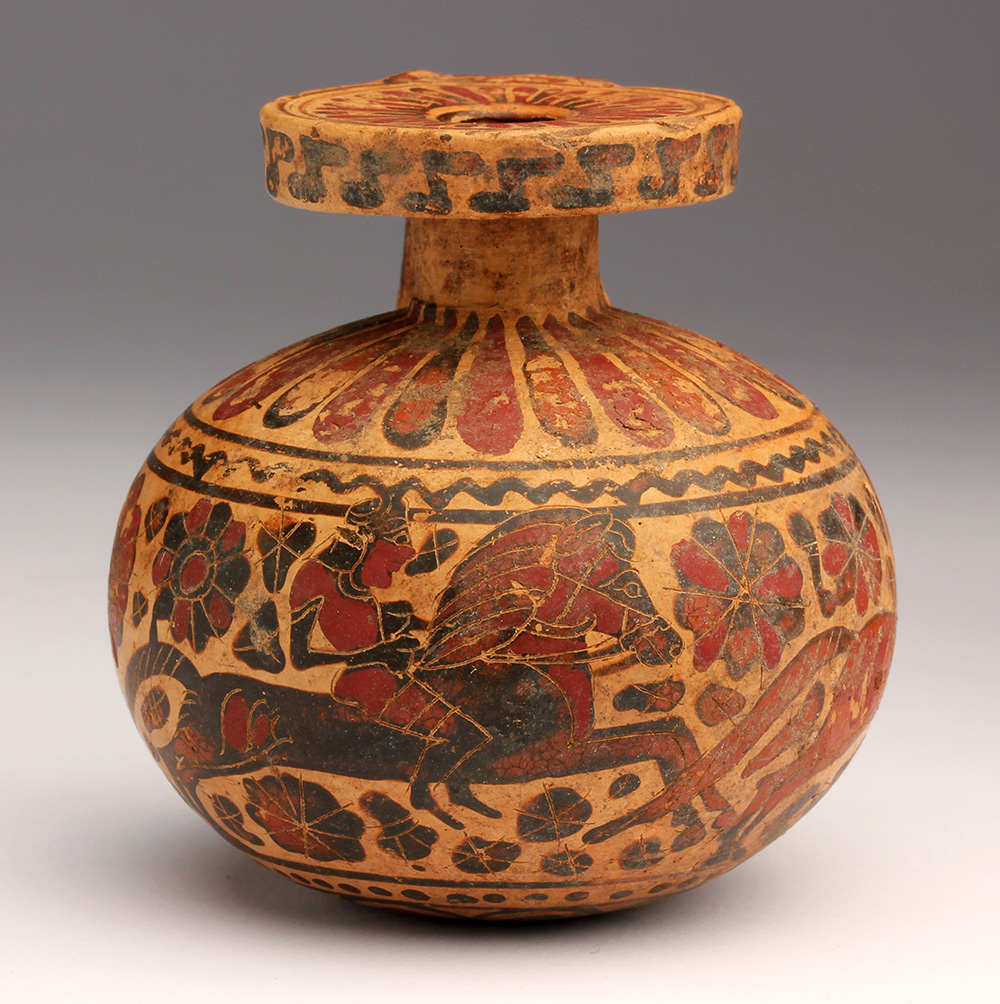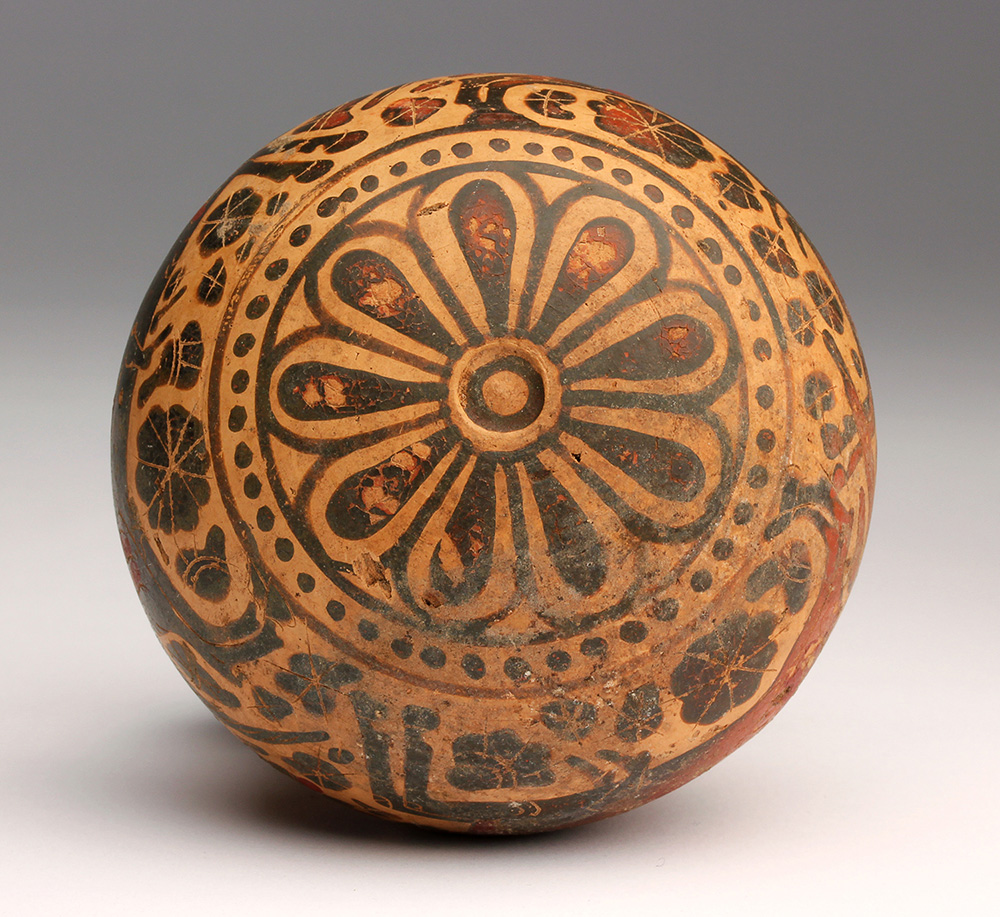 Lot 18: A Corinthian black-figure aryballos.
Circa 6th century BC.
Of spherical form,with a cylindrical neck, disk-rim and strap handle; the body with a frieze of three horsemen galloping right, rosettes of various forms in the field, rays on shoulders, mouth and on the underside. Details in added red.
6.5 cm high.
Provenance:
Private collection, London.

Base d'asta € 4000
Prezzo attuale € -
Bids: -
LOTTO NON IN VENDITA - LOT NOT ON SALE