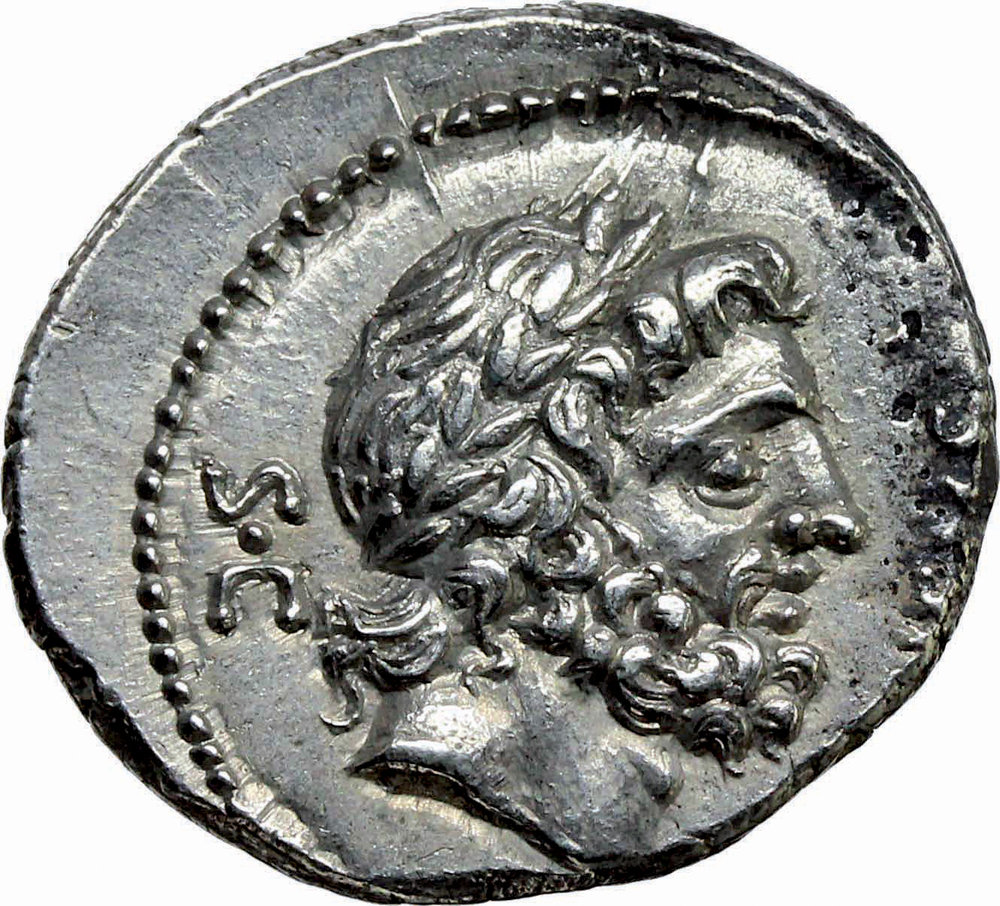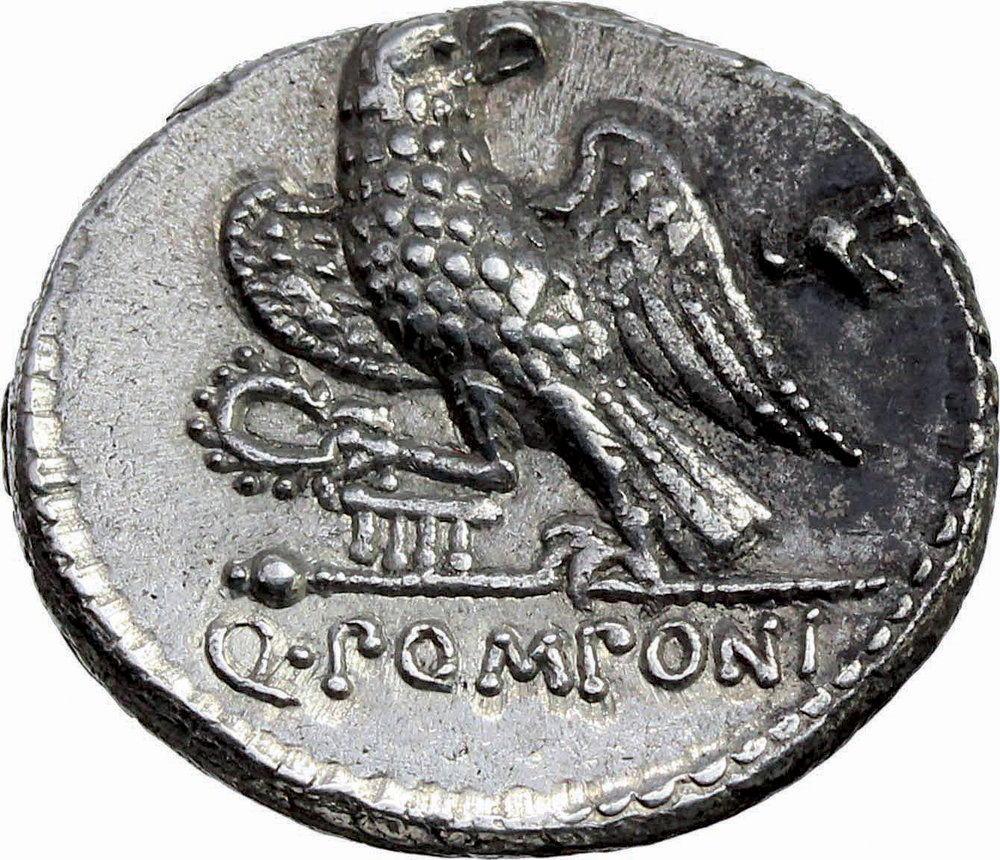 Lot 165:
Q. Pomponius Rufus.
AR Denarius, 73 BC.
Obv. [RVFVS]. Laureate head of Jupiter right; SC behind.
Rev. Eagle perched on sceptre with left talon and holding wreath with right; bird behind; control numeral IIII to left; Q. POMPONI in exergue.
Cr. 398/1. B. 23. Cf. P. Debernardi, 'The denari of Q. POMPONI RVFVS', n. 33-45.
g. 3.91
RRR.
Obverse slightly off centre, otherwise
EF.
The control-marks of this very rare issue are the numerals I to VIII, each associated with a different symbol.The pairs of control-marks attested are I+Bee, II+? (symbol off flan in the only example known), III+Prawn, IIII+Bird, V+Fish, VI+Snake, VII+Scorpion, VIII+Frog. No pair of control-marks has more than one die. A. Banti (C.N.R.1982) cites two only example of IIII/Bird dies whereas P. Debernardi in his recent important essay ('The denari of Q.POMPONI RVFVS : a die study' in Jahrbuch fur Numismatik und Geldeschichte 61, 2011) lists thirteen of them. Our example is among the finest. Superb, brilliant and lightly toned.
Base d'asta € 1750
Prezzo attuale € 9000
Bids: 23
LOTTO NON IN VENDITA - LOT NOT ON SALE